Our People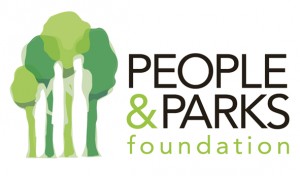 The People and Parks Foundation serves the community by connecting people with parks, through activities which promote the health and wellbeing benefits of contact with nature, and by building a stronger relevance of parks within peoples lives, through educating park users about the natural environment. Active in Parks is a flagship program of the People and Parks Foundation.
Our Staff 
Communications Officer, Meredith Lamb
Meredith has enjoyed a varied career, working in Japan as an ESL teacher and in Edinburgh as an office manager, a project officer focused on business improvement and a client relations advisor. With a total of eight years living abroad, her experiences have furnished her with a comprehensive understanding of a diverse range of industries, societies and cultures.
Meredith works across many areas of the Foundation, with an emphasis on project support, including stakeholder engagement, social media management, contributing to website development and other essential marketing tools for the organisation's key programs.
Our Board
Chairman, Graham Morris
Graham has had a long and distinguished career at the helm of some of Australia's leading cultural and environmental institutions. He was CEO of Museums Victoria and was responsible for the development of the Melbourne Museum, Scienceworks, and the Immigration Museum. He was the head of the former Melbourne Parks and Waterways, which amalgamated with the then National Parks Service to form Parks Victoria. He was CEO of Healesville and Currumbin Sanctuaries, and was deputy head of the Great Barrier Reef Marine Park Authority.
Graham has served on the boards of a number of community bodies, including the Council of Adult Education, the Zoological Parks and Gardens Board, Gould League of Victoria, Environment Studies Association of Victoria, and eHealthspace.org. He is currently the Managing Director of Sanmor and Associates, a planning consultancy in the environmental, ecotourism and cultural areas, with major projects across Australia and overseas.
Roger Harley
Roger is a founder and principal of independent corporate advisory firm, Fawkner Capital. Roger has over 20 years' experience as a corporate adviser, manager and investor and heads Fawkner Capital's work in the construction and engineering, e-business, healthcare, cleantech, telecommunications and tourism sectors.
Roger has led an extensive range of assignments including work for public sector enterprises financial and business groups as well as venture capital and public equity raisings. Roger also holds a number of Board positions, which include Innovation Australia and National Financial Solutions.
Previous Board positions include Medibank Private, Industry Research and Development Board, Kakadu Tourism and Chairman of the Yarra Bend Park Trust.
Natalie O'Brien
Natalie O'Brien has been Chief Executive Officer at Melbourne Food and Wine Festival since 2002 and has a wealth of experience in tourism, events and marketing. Over the past 11 years, Natalie has grown and developed the Festival from a small program with grass roots beginnings into a major event that is internationally recognised as Australia's preeminent food and wine event. Directing a strategic vision that supports and promotes Victoria's food and wine industry is at the core of Natalie's role at Melbourne Food and Wine, leading a dedicated team of event and marketing professionals.
Prior to her appointment at Melbourne Food and Wine, Natalie spent 12 years between Tourism Victoria and the City of Melbourne in events and marketing. She is currently the Chair of the Food Wine and Tourism Council and a director of Parks Victoria. She has been a board member of the Stephanie Alexander Kitchen Garden Foundation for seven years and she passionately supports building the awareness, benefits and practical skills of healthy eating to primary school children around the country.
Professor Andrew Vizard
Professor Andrew Vizard is a Principal Fellow and former Director of the Mackinnon Project at the Faculty of Veterinary Science, University of Melbourne. Andrew is an experienced company director and has served on the board of numerous companies, statutory bodies and scientific organisations. He is currently a board member of Parks Victoria, a Director of Ridley Corporation Ltd, a trustee of the Australian Wool Education Trust and Chair of The Vizard Foundation.
Professor John Stanley
John joined the Institute of Transport and Logistics Studies (ITLS) at University of Sydney in July 2008 as Adjunct Professor and Bus Industry Confederation Senior Research Fellow in Sustainable Land Transport. Prior to taking on this role, he had nine years as Executive Director of Bus Association Victoria, after eight years as Deputy Chairman of the National Road Transport Commission.
John has been a member of the Committee for Melbourne's Transport and Climate Change Task Forces, the Vicurban Board, the Urban Renewal Authority Victoria Board, the Victorian Alpine Resorts Coordinating Council and is now a board member of Road Safety Inspections and Chair of ADC Forum, an Australian leadership development group. In 2012-13 he was a member of the Ministerial Advisory Committee advising Victoria's Minister for Planning on Melbourne's new Metropolitan Planning Strategy. John is also a member of the ITLS and Monash ITS Advisory Committees. He was awarded a Centenary Medal for services to public transport and conservation.
Anthea Hancocks
Anthea Hancocks has an extensive background in community service, business development, education, communications, relationship and services marketing and strategy through senior leadership experience in private, government and not for profit organisations. Anthea is the Chief Executive Officer of the Scanlon Foundation, a private philanthropic organisation committed to enhancing social cohesion in Australia with a particular focus on the transition of migrants through research, community grants and major long term projects.
Anthea has held senior executive roles at the Herbert Geer, the National Australia Bank, the Melbourne Business School, Deloitte and Museum Victoria.
Anthea lived in the United States for 10 years where she was Associate Professor at the University of Arizona, consulted in the not for profit sector in Washington State and Arizona. Anthea has also worked for Taronga Park Zoo and the Northern Territory Museum of Arts and Sciences. She has a B.Sc in zoology and anthropology, an MA in anthropology and business and an MBA specialising in organisational development. She is an accredited mediator through the Australian Institute of Mediators and Arbitrators, Chair of YMCA Victoria, Immediate Past Chair of Earthwatch Australia, Past Deputy Chair of Trust for Nature and a Fellow of the Australian Institute of Company Directors.
 Joanne Dunne
Joanne Dunne is a lawyer and is a Partner at Minter Ellison specialising in tax – particularly in tax audits and disputes. She was also formerly a Partner in Minter Ellison's New Zealand offices and her practice spans both Australia and New Zealand. A part of her practice involves assisting not-for-profits with governance, tax status, fund raising and regulatory requirements.
Alison Hill
Alison Hill is an experienced executive in the not for profit sector who is passionate about organisations having clear and inspiring visions, and the capacity and resources needed to achieve life changing missions.
Alison has played a leadership role in significant social change projects across a range of sectors including education, the arts, microfinance and homelessness. Her expertise is in strategic planning, organisational development, fundraising and advocacy.  She has a commercial sector background in marketing communications, an entrepreneurial spirit and a deep commitment to social justice values.
Alison is currently working part time in strategy and engagement at Housing Choices Australia, a provider of safe, affordable, quality housing for people who are missing out. Alison has several years experience as a non executive director and is a graduate of the Australian Institute of Company Directors course.